Mike Rossi
Il Jazz in SudAfrica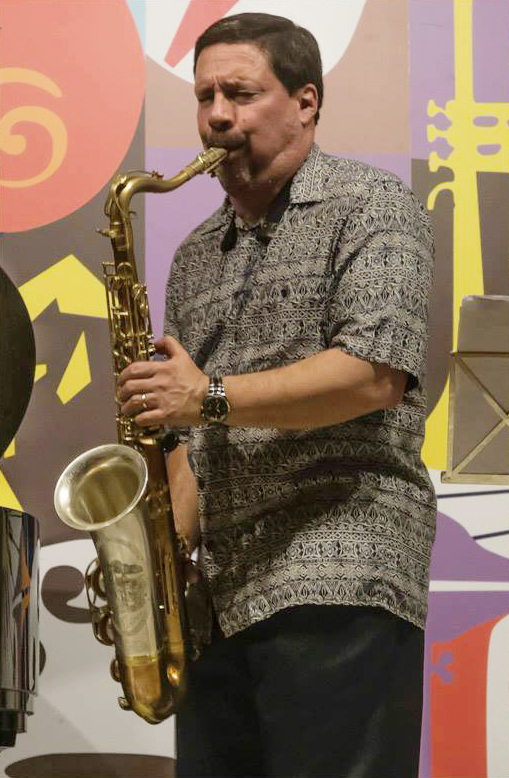 MIKE ROSSI  saxophonist - teacher - composer
American born Mike Rossi is a Professor of Jazz and Woodwinds at the South African College of Music, University of Cape Town, South Africa. His achievements include numerous recordings and international stage appearances as leader, soloist, and sideman with Tony Bennett, Dave Liebman, Winston Mankunku Ngozi, George Russell, Clark Terry, Alessio Menconi and Darius Brubeck, amongst others. He regularly performs at Jazz Festivals and tours with his sextet The Mike Rossi Project and with the Darius Brubeck Quartet.
He is an exceptional saxophone and woodwind player, and an artist for Rampone & Cazzani, makers of Handmade Italian saxophones. He has performed around the globe in small and large ensembles and gives workshops worldwide. As a composer and performer he has appeared on numerous jazz and classical recordings, and has written a series of method books on jazz improvisation, with translations in other languages, along with many compositions, all published by Schott Music. He has taken bands to other parts of Africa where he introduces audiences to South African standards and also plays mainstream jazz.
He was president of the South African Association for Jazz Education (SAJE) from 2008 to 2016.  
www.mikerossijazz.com
www.dariusbrubeck.com/darius-brubeck-mike-rossi
www.sacm.uct.ac.za/sacm/staff/fulltime/professors/MichaelRossi
en.schott-music.com
www.ramponecazzani.comww.saje.org.za
International scholarships
Scholarships for the SACM at the University of Cape Town
The South African College of Music, another partner of Arcevia Jazz Feast, also has two scholarships for two weeks each year to attend the South African College of Music (Jazz Studies) at the University of Cape Town.